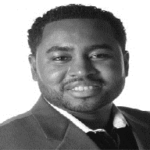 Bird Guess
President and CEO
Homeless after high school, Bird Guess built a quarter million dollar business from the trunk of his car. For over a decade, Bird has designed and delivered innovative training strategies on diversity, equity, inclusion and leadership, becoming a world-renowned management trainer. Bird currently serves as Founder and CEO of The Racial Equity Group, a boutique management training firm that provides advisory services to public and private sector organizations, as well as Fortune 100 Best Companies to Work For, including Texas Instruments, QuikTrip, United States Army, and others.

His areas of expertise include conducting Racial Equity audit assessments, advising executives on diversity and inclusion strategies, designing and delivering Racial Equity training curriculum, integrating equity into organizational policies and practices, and ultimately making Racial Equity standard operating procedure.

He is also the best-selling author of Lead Like Water: Many Can Manage, Few Can Lead and is expected to release his fifth book in 2022 titled, Bigger than Racism.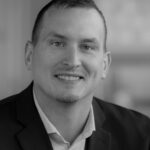 Justin Knox
Vice President of Client Engagement and Training
Justin accepted a position with the Racial Equity Group in 2019 as Vice President of Client Engagement and Training. Justin serves as project manager responsible for clarifying client goals, designing diversity, equity and inclusion curriculum, evaluating organizational development needs and managing client training experiences. Justin graduated from Northwestern Missouri State University with a degree in Business Management.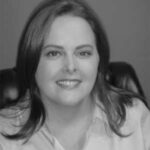 Dr. Rene Paulson
Senior Statistician
Dr. Paulson is the founder of Elite Research and manages the data collection and analysis methodologies for Racial Equity Group's audit assessments. She earned a Ph.D. and Master's degree in Experimental Psychology from Texas Christian University after obtaining her Bachelor's degree from Ohio University. She has worked on a number of assessment projects, particularly around campus climate, domestic violence, trauma-informed care, health education, and attitude and behavioral change toward minority groups and women in STEM, and is well published in the field.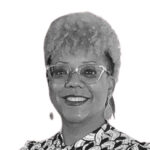 Vernita Stevens
Senior Racial Equity Trainer
Vernita Stevens joined The Racial Equity Group in 2021 and is a retired United States Marine, DoD Certified Mediator, and Certified in the Narrative Big 5 Assessment. She has been assisting organizations make situations more palatable at all levels and ensuring they understood one another by using a shared language for over 17 years. Her training experience both nationally and internationally, solid leadership skills, congressional and command experience has given her the distinctive ability to take extremely complicated procedures and situations and turned them into teachable moments. Vernita's presentation style is energetic, interactive, and always delivered with a smile. She holds the Blacks in Government Meritorious Service Award, Certificate of Special Congressional Recognition and Secretary of Defense for Legislative culture and climate that is sustainably inclusive to all members of the community. She holds a Bachelor of Business Administration from Strayer University.