The Racial Equity Mindset Framework
Racial Equity is ensuring that relatively equal advantages and disadvantages exist between racial groups, and racial categories do not predict chances for economic mobility and wellbeing. Racial Equity is not an additional task, but standard operating procedure in which elected officials, executives and employees at every level think, plan, decide, and act with a Racial Equity Mindset inside organizations. A Racial Equity Mindset is a way of being, and habits of thinking and acting to prevent and reduce racial inequities.
Our Racial Equity Mindset framework consists of five competencies:


---
Within our five competencies we focus on the following strategies: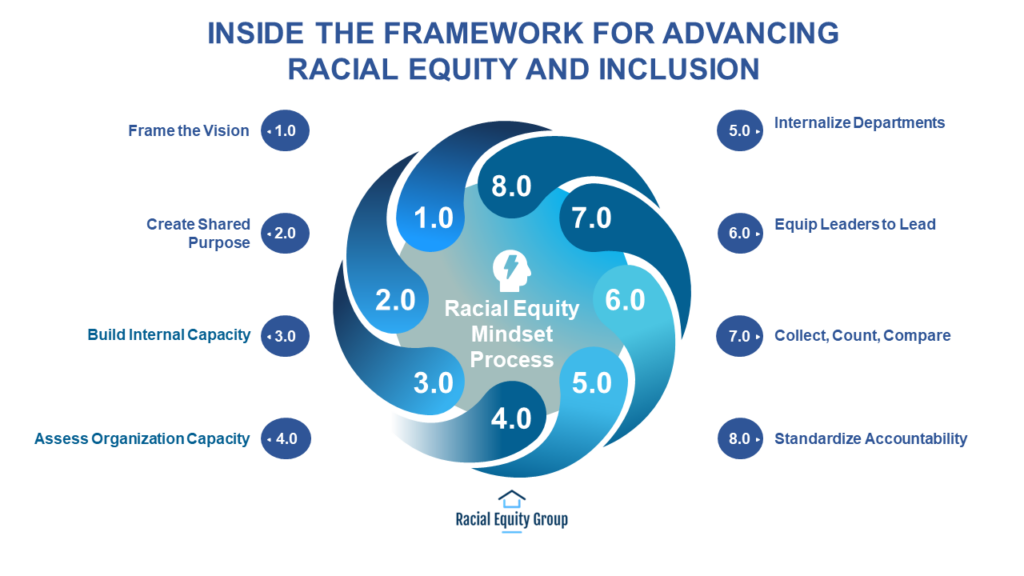 ---
What results can institutions and organizations expect?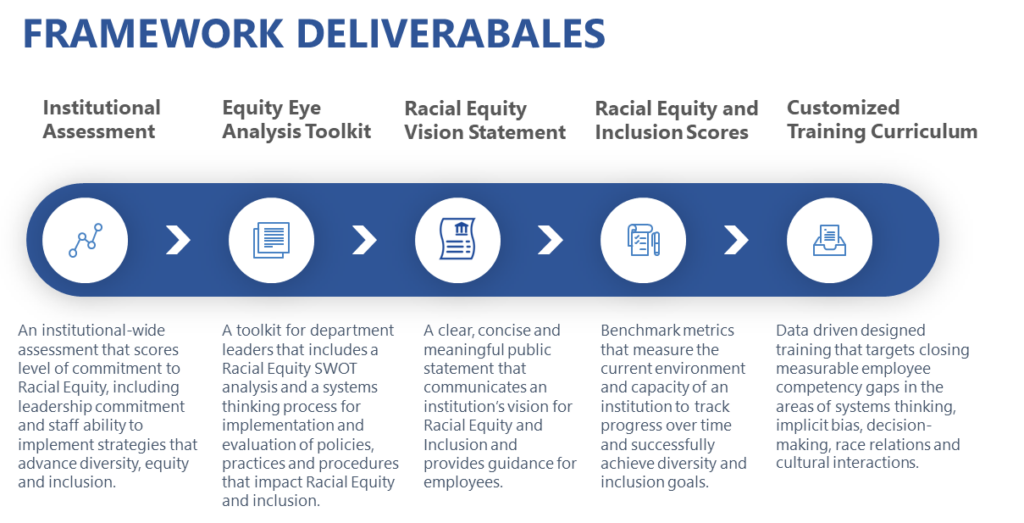 Call or email us at 888.369.1339 or [email protected] to discuss achieving your diversity, equity and inclusion goals applying the Racial Equity Mindset framework.